Cannot Access Internal Web Server From Internet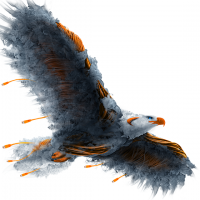 GuacIsExtra
Newbie ✭
Disclaimer, I am not a Networking guy and definitely can be classified as a Newbie. With that said I'm hoping I've missed something obvious and the communities collective brain power is able to assist!
System Info:
Running an olllld NSA E5500 on 5.9.1.5-16o
Issue:
Cannot access Internal Web Server with Public IP from the Internet.
Seeing dropped packets in the captures. Drop Code 34 (Bounce traffic detected, Module Id: 25(network)
What I've done so far:
Following the guidance of numerous KB articles I've setup NAT Policies, Firewall Rules, Address Objects, etc..
I am able to access the Web Server via the Public IP from Internally (My LAN), but not over the Internet.
The Web Server resides on a VLAN hanging off of a Virtual Interface.
When I update a NAT Policy or change a setting on the WAN or LAN Zones I can temporarily (approx. 30 secs) access the Web Server over the Internet.
Any thoughts? Suggestions? Other than buy a newer Sonicwall =)
Thanks,
Category: Entry Level Firewalls
Reply