Formal Deprecation Policies for older Gen Firewalls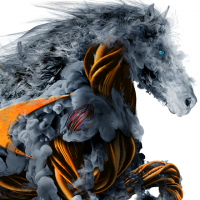 PeterT
Newbie ✭
Now that SonicWall has introduced Gen 7 hardware and SonicOS 7 that architecturally diverges from previous generations pretty significantly (e.g., MIPS vs ARM processors, VxWorks-32 vs Linux-64 operating system, etc.), I wonder if SonicWall has (or should have) more formal and public policies around deprecating previous generations. I have a Gen5 TZ100 which although I no longer use, still has firmware updates available, albeit over a year old... My Gen 6 TZ500W is not that old and since I only use it to protect my home network, the higher speeds and feeds of the new Gen 7 TZs won't help me on my Comcast network!
Does anyone know if a formal policy exists? I work at AWS in the RDS database team and our customers are absolutely pushing us for formal policies around hardware and software deprecation... and they just "rent" from us! 😀
Be good for SonicWall to do the same to help customers, both large and small, plan accordingly. Thanks in advance...
Peter
Reply
Tagged: