Device Management - username case sensitivty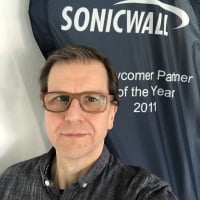 BWC
Cybersecurity Overlord ✭✭✭
Hi,
is anyone else using the Device Management and experienced that approved devices need to be registered again of the case of the username differs? E.g. michael vs. Michael? This would result in two different Devices, even the Device ID is identical.
SMA 500v running 10.2.
I would create a ticket if this is not already addressed.
--Michael@BWC
Category: Secure Mobile Access Appliances
Reply