PPPoE WAN MTU and site to stie VPNs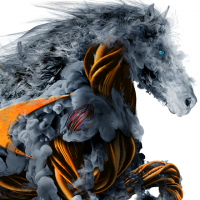 AdamTheManTyler
Newbie ✭
Hello, I've been troubleshooting site to site VPNs at a location provisioned with a PPPoE internet circuit. The below SonicWALL article seems to indicate the best MTU setting on the WAN interface is 1452 when using PPPoE.
I've got a strange problem though. Out of the 8 site to site VPNs I have setup, only two are coming up. When this firewall was first deployed, they all seemed to work. I've experienced this problem before using PPPoE internet circuits. Even with different generation firewalls. This model is a TZ270, but the TZ300 (Gen 6) did the same thing.
If you check the log on the remote firewall for a VPN that is not coming online, you see "remote party timeout" entries. No amount of deleting the VPNs and re-creating seems to help, I think this has something to do with the WAN MTU, but am just guessing. Anyone out there run into this?
Regards,
Adam Tyler
Category: Entry Level Firewalls
Reply