ES 10.0.7 - Does it break LDAP (Zimbra, Aliases)?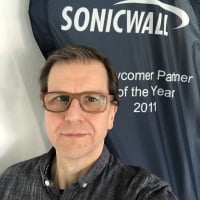 BWC
Cybersecurity Overlord ✭✭✭
Hi all,
yesterday I updated to ES 10.0.7 and since than the mail aliases on my Zimbra server are no longer retrieved from the LDAP directory, which causes all kinds of DHA trouble. Only the main account addresses, but no aliases.
Did anyone else experienced this and is in touch with Support?
This was working for years and some minor update f*****d it all up :(
Why is every new update bringing more trouble, this is so annoying? Hopefully the downgrade will work.
--Michael@BWC
Category: Email Security Appliances
Reply