Geo-IP blocking page design is, well, awkward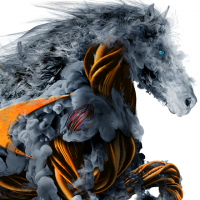 Larry
Enthusiast ✭✭
Must be because it is a Friday morning and there are other issues that are bothering me about web pages failing in my RMM product, but I just realized how strange the Geo-IP blocking page is in the TZ series firewall.
There are two panels: the first with the countries list, the second with your selections.
You can't click on the list of countries and type a letter to scroll to the first country with that letter. Instead, you have to scroll the list.
You can't double-click your selected country to move it over, you have to drag-and-drop.
But what I just realized this morning: Why isn't this list and functionality built the same way that the Address Objects and Groups are?
In that module there are two panels: the first with your address objects, the second with your selections.
The advantage in this module is the search box that lets you start typing the characters of what you want to include in the group, and the list box subsets them. It also provides an arrow function that lets you move your selections to the group.
If I think back, I've got to believe that this coding technique was around long before anyone coded the Geo-IP module. So why wasn't this code reused? Why would someone re-invent the wheel?
Yeah, it's that kind of morning...
Category: Firewall Security Services
Reply