CSCMA is NOT NSM - Instructions for getting on NSM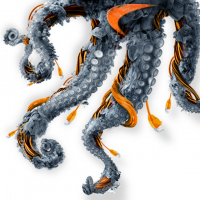 TKWITS
Newbie ✭
Had an interesting discussion with Sonicwall today after our month of purgatory. I will try to be brief.
CSCMA is NOT the same as NSM. Apparently CSCMA is version 1.7 of their cloud management offering. NSM is version 2.0.
CSCMA cannot manage the latest and greatest firewalls including the TZ570. Don't even bother (thus purgatory).
Sonicwall is slowly migrating all CSCMA managed firewalls to NSM, but there is no way to tell when yours will be done and they don't know either.
The fastest way to get your devices into NSM: (Warning these changes may break something, I did this with a non-production device)
PLEASE READ THE INSTRUCTIONS COMPLETELY AND UNDERSTAND WHAT YOU ARE DOING BEFORE DOING IT. I AM NOT RESPONSIBLE FOR YOUR MISTAKES. THESE INSTRUCTIONS ARE BEING PROVIDED AS-IS.
Previously administered in CSCMA:
In MySonicwall (new UI) \ My Workspace \ Tenant Products; click the serial number of the appropriate device to expand the product details; change the 'Managed By' option to 'on-box' and confirm the change with the green checkmark; you should get a success message; wait a few minutes. Click the vertical dots for the Actions menu, click to delete the product, select 'Other' as the reason, enter 'reregister' or similar as the answer, and confirm. Wait ten minutes.
In MySonicwall (new UI) \ My Workspace \ Dashboard; click the oragne 'Create Tenant' button along the top right. Enter your new tenant name (e.g. Company Name NSM) and confirm with the green checkmark. (Add the correct user groups if applicable to your situation).
In MySonicwall (new UI) \ My Workspace \ Register Products; select the newly created tenant; enter the unit serial number, authentication code, and friendly name; click the orange 'Choose management options' button along the bottom. THIS IS THE IMPORTANT PART. Verify the 'Cloud' option is marked, enable ZeroTouch, and select the appropriate data center name followed by NSM (e.g. NorthAmerica-NSM). DO NOT SELECT ANY OPTIONS ENDING WITH CSCMA! ONLY SELECT NSM OPTIONS! Click Done.
The next time you enter the Capture Security Center make sure to click the Refresh button next to the tenant drop down otherwise your new tenant won't show up. Select the newly created tenant from the drop down and, finally, click the Network Security Manager icon. This will take to the new NSM.
Previously registered but not administered in CSCMA:
You do not need to delete and re-register the unit. You only need to create the new tenant and move the unit into the new tenant. If the unit has valid licensing you will be prompted to select the appropriate data center. ONLY SELECT THE NSM OPTIONS!
The TRUE NSM is actually in line with the Gen7 SonicOS interface. Hope this helps.
Category: Network Security Manager
Reply