CSC-MA / NSM - really ready for prime time?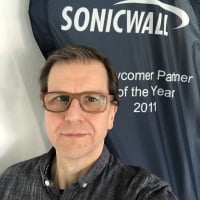 BWC
Cybersecurity Overlord ✭✭✭
Hi guys,
I'am struggling with CSC-MA, I wanna seriously give it a try, but it bugs me so much by just not working as supposed to be.
Today I thought I upgrade my TZ 400 to 6.5.4.7 via CSC-MA (1.7.1) to check how this works. Well, the upgrade worked, but CSC-MA is not showing the new version and the log complains about an error, which can't be right, because my TZ is updated.
I can't rely on a central management which just causes more confussion. And the best part, CSC-MA is still trying to upgrade my TZ which caused multiple reboots. Deleted the "unfinished" task manually.
What's the general experience with CSC/NSM? I really hope for the best with NSM 2.x, but at this point for me it's not ready for prime time.
--Michael@BWC
Category: Capture Security Center
Reply